Thinking this year about what theme to use for this gift guide wasn't difficult  task since Covid-19 has been taking over every trend.
The challenge was to address this topic and come up with a design that could bring hope and positivity to the Holidays this year.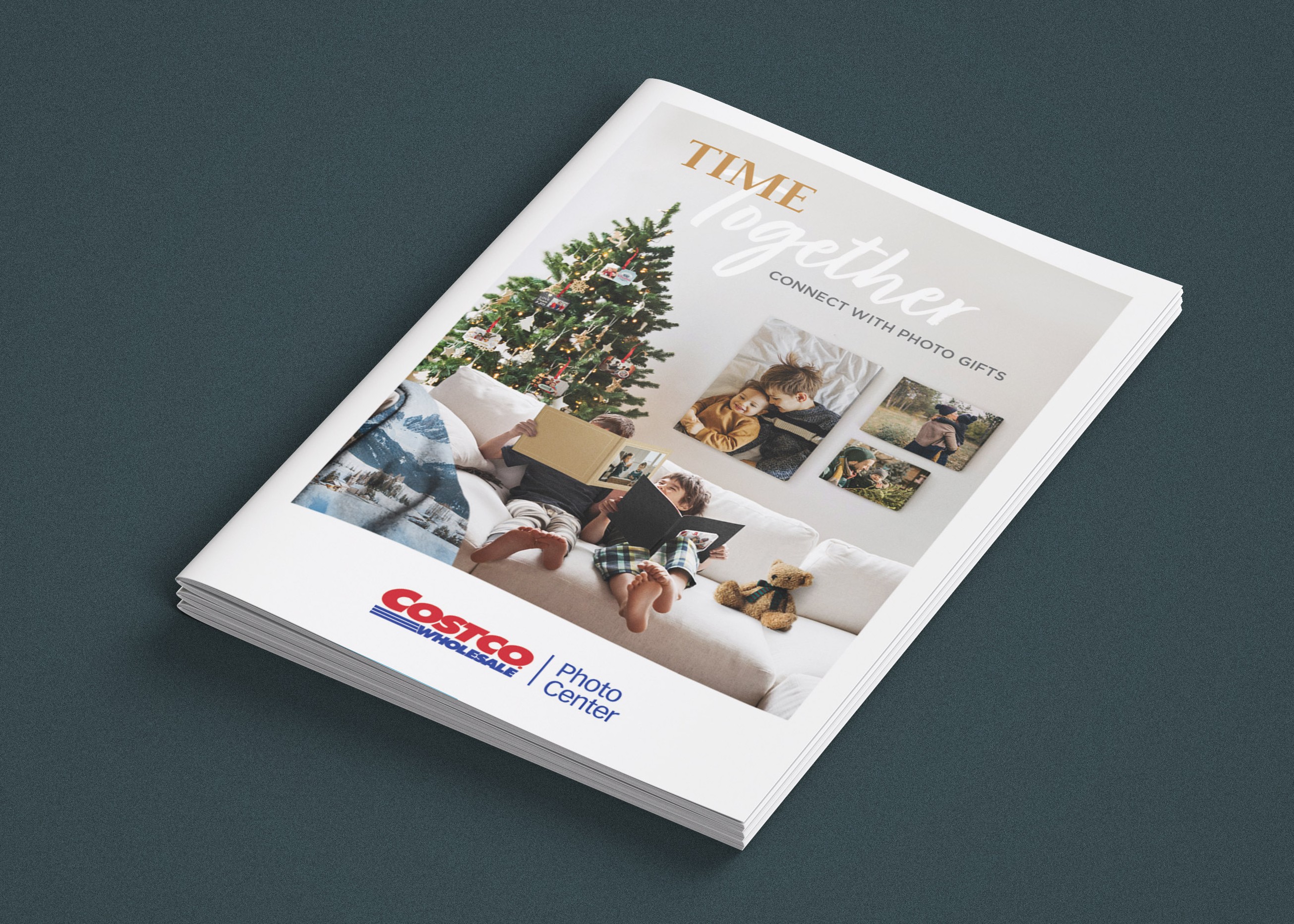 The main topic to create this gift guide was to remember moments together, now that is difficult to gather, we still have those memories from previous years that can revive make up for this ones. 
We divided the booklet in 4 sections where we inspire the customer to use the products and help bring memories to life.
- Decorate Together      - Reflect Together
- Connect Together        - Be Together